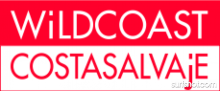 A non profit organization that protects and
preserves coastal ecosystems and wildlife in the Californias and Latin
America by building grassroots support, conducting media campaigns and
establishing protected areas.
Coastal Conservation – "Clean Water Now!"

Clean Water Now! is the rally cry for thousands of coastal residents in
south San Diego County and Tijuana who are demanding an end to the ocean
pollution threatening their way of life. It is time for our elected
officials and policy makers to support a real comprehensive solution to this
pollution.
The problem:
The Tijuana River poses a significant threat to public health and
environmental health in the U.S.-Mexico border region of southwestern San
Diego County. The river, originating in Mexico where nearly three-fourths
of its watershed is located, flows through the city of Tijuana, Mexico,
before reaching the ocean in Imperial Beach, California, just north of the
U.S.-Mexico border. Million of gallons of sewage, toxic chemicals, garbage,
and animal manure are flushed into the river when it rains. After rain
events, up to 600 million gallons of contaminated water cascade out of the
Tijuana River per day, creating a plume of sewage and other hazardous
contaminants covering 40 square miles of coastline. As a result, Heal the
Bay named Imperial Beach one of the two most polluted beaches in California
for 2004.
Despite the millions of gallons a day of toxic pollutants, many border
region residents continue to play, surf and fish in the ocean in South San
Diego and Imperial Beach. Many area residents, especially children, are
often unknowingly exposing themselves to serious health hazards and have
become ill after being exposed to contaminated ocean water. Hundreds of
mostly Asian and Hispanic families fish daily from the Imperial Beach pier
and eat the contaminated fish they catch. Local research by the
Environmental Health Coalition has found that fish caught in contaminated
water in nearby San Diego Bay pose a significant health threat to Hispanic
and Asian fishers, because they consume parts of the fish that most readily
absorb contaminants. Current policy and public infrastructure do little to
address these problems of water contamination and serious health hazards.
Our beaches in Imperial Beach and Coronado continue to be contaminated by
cross-border pollution from Mexico.
You can make a difference! Our elected officials need to know how much you
care about clean water.
Here are three actions you can take right now to
help reduce beach closures:1. Sign our petition to support clean water now!!!
This petition will be
sent to our local, state and federal representatives in support of a
comprehensive clean water plan to end cross-border pollution.
2. Participate in WiLDCOAST's Clean Water Now! activities, including rallies
and beach cleanups, beach parties and concerts.
You can learn more about
these events by joining WiLDCOAST's Clean Water Now! Mailing list.
3. Write, email and/or call your elected representatives.
Here is a sample
letter and a list of local, state and federal officials who are ultimately
responsible for making sure our beaches are clean and healthy.
Go to www.wildcoast.net to learn more