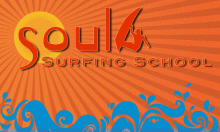 "The Pismo Pier will be full of groms, Dads, Moms and hopefully a few bombs" says CSF comp coordinator Chris Williams about this Saturday's third stop of the Freedom Comp California series.
"Pismo has a great vibe with the shop crews from Panchos, Esteem and the other locals supporting this family friendly contest. Shoot, we even have a pancake breakfast for early risers, sponsored by long time local Rick Llorrente and his Christian Surfing friends."
Christian Surfing Federation exists to share what God has done in our lives. We happen to love surfing, so this format is a great place to connect with other people/surfers on a "real" level. We are stoked to talk story, pray about "stuff" that is happening in people's lives, and most importantly to share about the Good News of Jesus. We won't be fire walking, calling up any passed spirits, or seeing your future though... too complicated.
So what can we expect from the CSF comp this Saturday?
Fun surf forecast
Friendly Vibes for newbie's to rippers
Great times hanging, these comps are about everyone feeling Stoked!
Breakfast, Lunch and lots of Freebies! Even a board raffle...
Where to sign up and how much?
You can easily nail it on-line at www.christiansurfingfederation.com or just call 760.722.6363
it's super affordable, $40 or so per person, top 3 surfers per division get goodie bags, top 6 get Trophies, all participants get breakfast, lunch, raffle entry....
Check out the Fish Division, Parent and Grom Division, Switchfoot, all fun, all good.