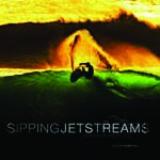 A Film & Book By Taylor Steele and Dustin Humphrey
Just when you thought you'd seen it all, when every movie was looking the same with only the surfing level to make it stand out, Taylor Steele takes surf cinematography to a whole new level. Surfing is only where this film begins. Traveling is the essence of the story. He takes you into the cities and to the towns, shows you the people and makes it feel like you're there. The visual art of the film is every bit as captivating as it is intimate, and Steele does well to immerse the audience in the featured foreign cultures without being intrusive.
This is no ordinary surf film so if your looking for perfect Tavarua or some boat trip in the tropics this is not the one for you. If you're looking for a video that will open your eyes to far out places and some of the most breathtaking cinematography in years this is it. Oh yeah, the surfing… it's not too far from spectacular from Kelly Slater charging crystal blue barrels to Ozzie Wright surfing some Cuban beach breaks, this has to be one of the top movies of the year. Two thumbs straight up.