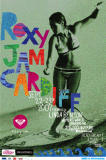 Following the success of this past weekend's Roxy Jam Cardiff, Roxy is pleased to announce that it will donate $15,000 from funds raised during the event to the San Elijo Lagoon Conservancy, a public-spirited, non-profit citizens group formed in 1987 with the mission to preserve, protect and enhance the natural resources of the San Elijo Lagoon Ecological Reserve and its watershed.

In addition to the all-women's professional longboard contest which crowned the U.S. Women's Longboard Champion, the Roxy Jam Cardiff featured a beach festival with live musical concerts, food, games and activities hosted by the event's sponsors including Schick® Quattro® for WomenT, Paul Mitchell, Zune, JBL and more. In its second year, the Roxy Jam Cardiff continued its efforts to give back to the local environment through fundraising activities on the beach. Roxy hosted a surfboard raffle with boards from world renowned shapers and an art auction featuring local San Diego artists. Funds from the raffle and auction together with the money raised through vendor sales totaled over $10,000. With the assistance of the Quiksilver Foundation, Roxy was able to meet their goal for this year's donation.

"We are so grateful for the amount of support shown by all those who attended the Roxy Jam Cardiff," said Kenna Bertell Florie, Vice President, Roxy Marketing. "Thank you to everyone who came to watch the women compete and to everyone who participated in the fundraising."

"Cardiff is one of my favorite places to surf in all of San Diego," said winner of the 2007 Roxy Jam Cardiff and current Women's World Longboard Champion, Roxy team-rider, Jen Smith. "It is very important to all of us to keep our oceans clean and to let the public know how special our playground is."

San Elijo Lagoon is one of few remaining coastal wetlands of San Diego County and home to an exceptional number of animals and plants. It lies along the coast between the cities of Solana Beach and Encinitas of San Diego County, extending inland to Rancho Santa Fe. The lagoon is part of San Elijo Lagoon Ecological Reserve, a county and state regional park of nearly 1,000 acres of diverse habitat including six plant communities: coastal strand, salt marsh, brackish/freshwater marsh, riparian scrub, coastal sage scrub and mixed chaparral. In the reserve you can access over seven miles of trails via eight trailheads and encounter a wide variety of flora and fauna.

"Cardiff Reef beach is the ocean inlet to San Elijo Lagoon. Critical to keeping this ecosystem healthy is San Elijo Lagoon Conservancy's water quality monitoring program. Thanks to the extraordinary generosity of Roxy and Quiksilver Foundation, the conservancy is able to expand and improve this program into the future," said Maryanne Bache, Education Director of the San Elijo Lagoon Conservancy.


For more information on the Roxy Jam Cardiff, please go to www.roxy.com/roxyjam.com.