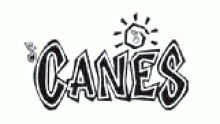 Internationally, Paula Fuga is known as the Hawaiian songstress wearing the "Big Girls Rock" shirt, strumming her ukulele all the way to Hollywood on American Idol. Locally, she is known as Paula, solo artist and singer for Hawaiian roots reggae band DubKonscious, regular at Hawai'i Poetry Slams, and active member of Hawaii's cultural community. In the recording industry, Paula is a rising star who has been likened to a Hawaiian Lauryn Hill is endorsed as a fresh sound by established artists like Jack Johnson, Jason Mraz, and Nick Hexum of band 311.
Fuga's voice is saturated with soul, but it's her distinctive style of bellowing at the deepest depths and then soaring to incredible heights that displays her range and sets her apart from other female vocalists in Hawaii. Add to this the fact that she enjoys throwing in a smattering of Hawaiian lyrics within a song sung predominantly in English as in "Lilikoi," the title track on her debut album, and you have an artist who is joyfully determined to break down barriers and bring the old together with the new.
The singer, who also plays ukulele and traditional nose flute, ended up writing and singing all of the songs on the album, which some have labeled "maoli music." There is an entire ensemble cast of guest musicians contributing on instruments like Tahitian banjo, upright bass, piano, and various horns and strings, which gives each song a different texture, resulting in a rich overall flavor. Sometimes the music is pared down to its most beautiful simplicity as on "Tangerine," the opening track, where Fuga croons with nothing backing her whatsoever.
Most recently, Fuga recorded a song she wrote with Jack Johnson called "Country Road" for the Mana Maoli CD, which benefits Native Hawaiian public charter schools.
Based out of the South Bay of San Diego, the members of Stranger draw inspiration from their diverse surroundings. It is multicultural and musical diversity that lends Stranger a unique blend of soulful reggae roots, rock and jazz infused with conscious lyrics that take root in the deepest part of the human spirit. Performing, composing and learning together since 2000, Stranger remains a solid example of not only passion, but also endurance.

Stranger returned from a tour of Hawaii in May '08 with plans to go back later this year; the band is currently recording a new album to be followed up by a stream of live performances around the country and abroad.
Join us Friday, July 11th for Paula Fuga & Stranger with BW from Ooklah the Moc and 56 Hope. This event is 21+ with valid ID. Doors open at 9 p.m. Tickets for this event can be purchased at the Canes Box Office or through Ticketmaster. For more information, please visit www.canesbarandgrill.com, www.paulafugamusic.com or www.strangerband.com.