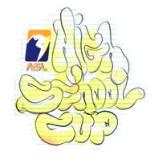 The
NSL
is a revolutionary professional surfing league dedicated to the pursuit of surfing excellence, generating consumer awareness for the sport of surfing while creating a unique format for all types of competitive surfers.
For more information go to
www.nslgame.com
or contact: Jeff Cutler at
jeff@nslgame.com
(310) 940-5923
. June 4th, 2006 San Clemente, CA.
After an action packed weekend in San Clemente, San Clemente and Carlsbad will go head to head for the National Surf League's High School Cup this Saturday at the Huntington Beach Pier. With 2 convincing wins last weekend over some of the best high school surf teams in the nation, San Clemente High School advances to the finals only to meet a poised Carlsbad underdog. Carlsbad, the number 2 seed in the San Diego division, surfed brilliantly against the powerhouse San Dieguito unit and convince the public that they are a force to be reckoned with. Saturday's showdown will be highlighted with 2 of the brightest surf stars in the Nation. Brent Riley will head up the Carlsbad team while Tanner Gudauskas will lead the San Clemente into one of the most historic amateur surf events ever.
In the 2-4 foot pounding San Clemente Beach Break, San Clemente used their home break advantage to beat out a spirited Newport Harbor in Last Fridays Game. Although Newport came out of the Gates with a respectable 14.5 first quarter, Jeff Lukasik led the San Clemente Tritons to a stronger 18 point first quarter. Newport jousted back with a bigger and better quarter than their first, putting an additional 16 points on the board. But then, San Clemente phenom Tanner Gudauskas showed why he has been touted the sports next logical star, by posting one of the highest scores of the day putting his San Clemente team in to a 4th gear run toward the semi finals.
Come Saturday morning June 10th, there will be 2 teams fighting for the 1st ever National Surf League's High School Cup. With it all on the line, Brent Riley and Tanner Gudauskus will be attempting to lead their teams to the Cup. With some of the best coaches on both teams and 2 incredibly deep rosters, the Game will be decided by the team that knows the Game the best.
The NSL's High School Cup is the first step in bringing an entirely view to the sport of surfing through community and a structure people are used to. With Coaches, Time Outs and 4 quarters, the Game format aims at lowering the bar of understanding the sport.
For more information go to
www.nslgame.com
or contact: Jeff Cutler
jeff@nslgame.com
/
310 940 5923
.