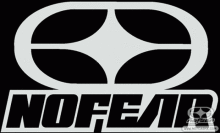 Perfect weather and a solid 5-8 foot-plus swell held up throughout the MLK holiday weekend at Steamer Lane in Santa Cruz for the fourth stop of the 2008-2009 WSA Prime Series, presented by "Got Milk."
WSA Prime is an invitation-only contest series, comprised of top amateurs, including many members of the USA Surf Team.
No Fear team rider, Dominic DiPietro from Carlsbad, put together four strong heats in pumping surf en route to a big win in the Under 18 division on Monday January 19.
The result boosted the 16-year old from 10th place to third in the WSA Prime season ratings in the Under 18 division (behind Dane Zaun and Christian Arballo) with just two events to go.
"The Lane is a shifty and tricky spot," DiPietro said. "I'm glad I got here in time to do a free surf the day before the contest. This is a big win for me and I'm super stoked."
In the final, DiPietro held off a red hot Kolohe Andino, who had just posted an 18.26 heat total in the Under 16 division to take the win over fellow super-groms Luke Davis and Bubble Gum rider Ian Crane. DiPietro waited patiently at "the slot," the peak closer to the bluff at Steamer, where he tracked down two reeling righthanders that allowed committed top to bottom turns out the back. DiPietro took the win with a solid 15.10 heat total over Andino (13.77), Christian Saenz (12.83), and Malibu's Conrad Carr (8.07).
In addition to No Fear, Dominic's surfing is supported by Sauritch Surfboards, Bubble Gum Surf Wax, K5 Board Shops, Destination Surf, and Cobian footwear.