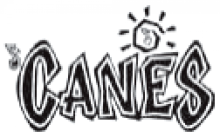 with Andrew Wada Blood, Lambs Blood & J-Irie
LIVE AT CANES BAR AND GRILL FRIDAY, JULY 25th, 2008
Jamaican reggae and dancehall musician Junior Reid is best known for the songs "One Blood" and "Funny Man," as well as being the man that replaced Michael Rose as lead vocalist for Black Uhuru. Being raised in one of the most dangerous places in Jamaica inspired him to record his first single "Know Myself" at the age of 14 during the politically turbulent mid-'70's. With his incisive, prophetic lyrics, Junior Reid remains a roots artist of great power while maintaining an already burgeoning international reputation.
He then went on to form his own band, Voice of Progress, and after a local hit with "Mini-Bus Driver" the group scored local success with an album of the same name. By the early 80's, Reid was commissioned by the great Sugar Minott to record a number of tunes and was enjoying considerable popularity. Reid started turning out many hit, including, "Boom Shak-A-Lak" and "Foreign Mind". It was at this early peak of popularity when he was asked to sing lead for Black Uhuru. Around 1991, Junior Reid set up the JR Recording Studio and record distribution plant in Kingston, Jamaica. A number of top Jamaican artist have recorded there, and Junior Reid has produced a good number of critically respected albums.
By 2003, Reid had collaborated with over 20 of the biggest names in the urban music scene from Bristol to Berlin and soon set his sights on the US Based Hip Hop scene. His 2000 advent on the groundbreaking Wu-Tang Clan album, "The W" pushed the rap game wide open for JR Reid and catapulted the singer into the MTV generation spotlight. But it was his sample inclusion in The Game's 2006 album, The Doctors Advocate that solidified Reid as the industry's remix artist for 2007.
Singles such as "This Is Why I'm Hot" by Mims, "Whatagwan" with Jim Jones, "Gangsta's Don't Play" alongside Fabulous, Fat Joe's "More Money," Smitty's club banger "Died in Your Arms" have all been graced with the artist's signature sound. In 2007, Reid performed alongside Alicia Keys at the American Music Awards. Reid is also featured on a remix version of Alicia Keys' single "No One."
From his humble beginnings in the ghetto of Waterhouse to the CEO of a major recording studio and record label, Junior Reid has accomplished a great deal on this short time on earth, and his future continues to look even brighter.
Join us Friday, July 25th for Junior Reid & The Reggae Angels with Andrew Wada Blood, Lambs Blood & J-Irie. This event is 21+ with valid ID. Doors open at 9 p.m. Tickets for this event can be purchased at the Canes Box Office or through Ticketmaster. For more information, please visit www.canesbarandgrill.com or www.myspace.com/juniorreid.