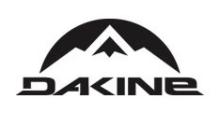 DAKINE, a leader in action sports
accessories, has teamed up with Grammy Nominee Death Cab for Cutie and
select retailers to hold a series of in-store promotions including
free CDs and a chance to win Death Cab for Cutie concert tickets.

Beginning May 30, 2009, the first 30 people to purchase a DAKINE
product or products totaling $40.00 or more at each participating
DAKINE retailer will receive a free copy of Death Cab for Cutie's
latest release, "The Open Door EP."

Death Cab for Cutie is wrapping up its world tour with the last eight
North American stops throughout the month of July. From May 30, 2009
through June 20, 2009, fans can enter to win a pair of tickets to see
Death Cab for Cutie live in concert.

Check out the below list of Death Cab for Cutie concert dates, venues
and participating retailers:

• July 5, 2009- Hollywood Bowl
Retailer: Spyder, 65 Pier Avenue, Hermosa Beach, CA 90254

• July 11, 2009- Greek Theatre Berkeley
Retailer: Mainland Skate & Surf, 2317 Stoneridge Mall Rd, Pleasanton, CA 94588

• July 13, 2009- Red Butte Garden Amphitheatre
Retailer: Milosport, 3119 E. 3300 S., Salt Lake City, UT 84108

• July 14, 2009- Red Rocks Amphitheatre
Retailer: BC Surf and Sport, 8678 Park Meadows Center Drive, Lonetree, CO 80124

• July 16, 2009- Pacific Coliseum
Retailer: The Boardroom, 1745 West 4th Ave., Vancouver, BC V6J 1M2

• July 17, 2009- Edgefield Manor
Retailer: Exit Real World, 206 NW 23rd Ave., Portland, OR 97210

• July 18, 2009- Marymoor Park
Retailer: Sno Con, 263 Yale Ave. N, Seattle, WA 98109

• July 19, 2009- Marymoor Park
Retailer: Evo Gear, 122 NW 36th St., Seattle, WA 98107

About DAKINE
Backed by a pro team roster that includes some of the world's top
action sports athletes, DAKINE has been an industry leader in action
sports accessories for thirty years. Founded in Hawaii and based in
Hood River, Oregon, DAKINE offers a complete range of innovative
products, including sport-specific to street-savvy backpacks, bags,
travel gear and accessories. To view current DAKINE products or to
check out DK MUSIC visit www.DAKINE.com.