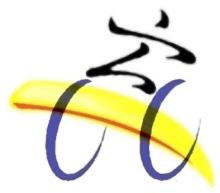 Mike Conway and his friend Dr. Scott Paynton are embarking on a wonderful journey and opportunity this May. As surfers, they are increasingly conscious of the environmental impact all surfers have as the drive up and down the coast looking for surf. As a result of this awareness, Mike and Scott are spending two weeks this May bicycling (500 miles) and surfing down the coast of California to surf in an environmentally friendly way. Through the journey, they hope to bring attention to others regarding the many environmental issues that face our coast. They will be self-sufficient on the trip, meaning they will carry all of their gear and tow their boards behind their bikes. All of their surf gear is made from the latest in sustainable materials (Surfboards, Wetsuits, Boardbags, Wax, Leashes).
Mike and Scott have been fortunate to have many eco-friendly companies donate eco-friendly gear to help them succeed on their journey, and to use to educate others about consuming in environmentally friendly ways. At this time, they have been sponsored by Teva (www.teva.com), Simple Shoes (www.simpleshoes.com), Home Blown eco-friendly surfboards (www.homeblownus.com), Chrome (www.chromebags.com), Finisterre (www.finisterreuk.com), Pacsafe (www.pacsafe.com), DocksLocks (www.docklocks.com), ArmorBags (www.armorbags.com), Wave Tribe (www.wavetribe.com), Endura (www.endura.co.uk), Matunas Eco wax (www.matunas.com), Matuse geoprene wetsuits (www.matuse.com) Quiver Kaddy (www.quiverkaddy.com) Camelbak (www.camelbak.com), Hobie Sunglasses (www.hobie.com), Princeton Tec (www.princetontec.com) , Walkabout Travel Gear (www.walkabouttravelgear.com), and Equinox Trailers (www.equinoxtrailers.com). They are excited to use their eco-friendly equipment as a tool to educate others.
If raising environmental awareness was not enough to accomplish in two weeks, they are also using this opportunity to raise money for the American Cancer Society by participating in Humboldt County's Relay for Life event. Given that human activities not only impact the environment, but have also been shown to harm human health, they are asking friends, family and those they meet on their journey to donate money for each mile they ride, or to pledge a flat amount. In part, their efforts are to raise money in honor of Mike's father who passed away last year from cancer. They will then participate in the Relay for Life event in July where they will give 100% of the money we raise.

Mike and Scott are excited about their upcoming adventure and hope they can take you along in some way. They plan to make this an annual biking event that will include East coast tours. They have information, pictures, etc. about the trip on a myspace account and webpage. Please check out the "blog" section regarding all of the information for how to pledge money for the American Cancer Society in connection with our trip. Please check out the Myspace page: http://www.myspace.com/bikeandsurfcalifornia or the website: www.bikeandsurfcalifornia.com.

When?
May 15th, 2008 to May 27th 2008

Where?
Starting: Fort Bragg California
Ending: Santa Barbara, California.
The tentative schedule is to stop in Gualala, Bodega Bay, Ocean Beach, Santa Cruz, Big Sur, San Simeon, San Luis Obispo, Pismo Beach, and Lompoc.

Who?
Dr. Scott Paynton:
Surfer, Cyclist, Professor of Communication at Humboldt State University.
Mike Conway:
Surfer, Biker, Musician, and Activist.
Bachelors in Communication from Humboldt State University, Former Director
of Development for Surfrider Foundation Santa Barbara Chapter. Goodwill
Ambassador to Africa for the McCune Foundation.

What can people do to help?
1) Go to www.myspace.com/bikeandsurfcalifornia and join as a friend.
2) Pledge your donation to the American Cancer Society by visiting their
website at www.bikeandsurfcalifornia.com.
3) Send your donation (check made payable to the American Cancer Society)
to Mike Conway, 1426 Bath St., Santa Barbara, CA 93101
4) Forward this email to, and tell, everyone you know!
Mike and Scott will provide pictures of the trip and any information to you for media publication.
Please contact them at:
Mike Conway: 425-647-5355, bscalifornia@live.com
Dr. Scott Paynton: 707-616-1114, stp3@humboldt.edu
Websites: www.bikeandsurfcalifornia.com www.myspace.com/bikeandsurfcalifornia
We plan to make this an annual biking event that will support other non-profit organizations.