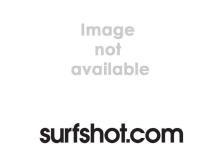 From a small island in Hawaii to Hollywood and now San Diego, surfer, model, and actress Sanoe Lake shares her life experiences. This month we take a closer look at one of surfing's most celebrated female athletes. With so many talents and experiences, Lake stays grounded, proving to be humble and kind. SurfShot caught up with Lake for a quick interview. Join us as we delve into her journey.
How many years have you been surfing?
Fifteen.
What island are you from?
The island of Kauai.
Do you remember the moment you knew you wanted to learn to surf?
No, I started at a very young age. My parents started taking me out on the
front of their surfboards with them when I was three years old.
Can you tell us what it was like?
It's wonderful to be able to connect with the ocean in the first few years of being on this planet. It makes the ocean feel like home, no matter where in the world I'm at now.
What was your first surfboard, who was your first surf buddy, do you still talk to him/her?
My first official board was passed down to me from my mom. It was a 6`1" fluorescent yellow Straight Up board with lots of different color paint splatters all over it. It was awesome… my most treasured item at the time. I was five years old when my mom finally gave it to me. I begged for it for a long time before that. My first surfing buddy, other than my parents, came along when I was 10. That's when I got really into surfing. Her name is Erin, we still talk all the time. She's a kick-ass Bikram yoga teacher in Hawaii.
How has surfing changed your life?
It has always been a part of who I am since I was a kid, so nothing really ever changed. If anything, the weirdest thing was living in L.A. and having to drive an hour to the beach. That's a bit trippy. Plus, L.A.'s ocean is a far cry from the warm, clear waters of Hawaii.
Finish this sentence: If I wasn't a surfer I would most likely be…
A world traveler.
What other physical activities do you like to do?
Yoga. Hiking. Anything outdoors.
Other interests?
All forms of creative release… paint, sketch, music, film, whatever.
What is your favorite surf spot in San Diego?
Don't have one. Anywhere that's not crowded is my favorite place to be.
Think of San Diego's best-kept secret treasures and tell us about it. It could be anything from a restaurant to a coffee shop, art gallery, or club.
I haven't been down here long enough. I'm still figuring it out. I love to go downtown and eat Brazilian all-you-can-eat steak with a nice glass of red. I like Ki's and Beach Grass Cafe too. And do most of my grocery shopping at Jimbo's.
When you go on surf trips, do you often explore the towns and meet the people? What are some of your favorite towns you have visited and why?
I loved South Africa so much. I went out there on a Billabong trip and we traveled all over. It's incredibly alive there, we went on safaris and into townships. We stayed at Paul Nade's reservation. It was gorgeous. I came back incredibly grateful. There are some really rough, and extremely poverty-stricken places out there. I get sick to my stomach when I see us Americans complaining about material possessions. We are so spoiled in comparison to most of the world. I also loved Indonesia and Fiji a lot. The Galapagos Islands were magical. Oh, I love all the places I've been. They are all special in their own way.
What place has the best food? People?
Tahiti.
Scenery?
Too many places have amazing scenery.
Style?
Europe.
Art?
Everywhere.
Architecture?
Japan.
Typically, how many surf trips do you take per year?
Depending on my priority for the year, this year, probably a lot.
Number of places traveled to in one year?
Don't know... maybe 15.
Last read:
Books?
The Bible.
Writers?
Quite a few.
Magazines?
Time, Yoga Journal, Vogue, Vice.
What kind of people influence you?
Anyone who is at peace and has that deep inner joy that is hard to come by these days.
What kind of surfers influence you?
Not sure...anyone that's good inspires me to push myself further.
Non-surfers?
Friends and family.
I heard you have a back injury and you are out of the water. Yikes! How did it happen?
I was on a surf trip down in El Salvador. I had just gotten back into the boat that we took over to a right point break. The boat driver didn't see this wave coming until the last minute and went full throttle over it. The boat launched into the air and so did I. I hit the railing on the left side of my hip/butt and went head first over the side into the water. It wasn't a very graceful maneuver. The camera guy got his video camera broken in half and nailed his head on the seat. I felt so bad for him.
What was the degree of the injury and how long do you have to be out of the water?
My entire left ass cheek was black...not even black and blue…just black. It was the craziest bruise I've ever had. I could walk around, just couldn't run or surf for about three weeks. I got back in the water once I had no pain. I figured it had healed up completely but out of nowhere two months later my back blew out. I was feeling great, just came in from surfing and leaned over to grab something and I felt a sharp pain shooting in my lower spine. I couldn't walk for a few days after that. My spine was so crooked and it took me about two weeks before I could stand up straight again, the pain was so intense. I looked like a crooked person. The doctor said I had bulging discs, and my back went out because my body had been compensating from the blow I took to my hip in El Salvador. So I had to get a ton of adjustments to straighten me out but the pain took a lot longer to go away. I had to rest a lot, wear a back brace and let my body heal. I am just getting back into the water now. It's been about three months of not being able to do anything too physical.
What is it like for you? Do you have a different perspective about life during your time of reflection?
I realized, I never should complain if my body is whole and my health is good.
What kind of strength training are you doing to get back in the water?
I've been doing yoga every day and strengthening my core. My back is still weak, but I am slowly rebuilding it. Surfing is sketchy at first 'cause I don't want to re-injure it.
Are you doing any holistic healing techniques?
I prayed more. Also, my chiropractor up in Beverly Hills put me on a bunch of supplements to help rebuild the discs in my back. Dr. Freider at the Acacia Health Center down here in Solana Beach is a genius healer. He fixed me up a lot. He has an amazing team at the Center.
So not only do you surf and model, but you are an actress too. You starred in Blue Crush and various other films. How long have you been acting?
Blue Crush was the first film I ever tried out for. After the film was done, I traveled a lot with Billabong. I was a little burnt out on the whole Hollywood thing. After about a year of travel, I settled back in Hollywood and trained with some of the best acting coaches for quite a while. I then went on to do four indie films. All really trippy ones.
What are your future plans with acting?
I am currently living in San Diego, so acting is not a priority in my life right now. When I move back up to L.A. then I'll do more of it.
Is there any particular role or movie that you look forward to one day
being in?
I think a Marvel comic book style character would be fun to play.
Any famous last words