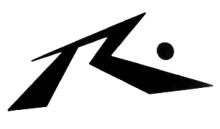 It is very difficult to be a surfer and not know who Rusty Preisendorfer is. He has been shaping surfboards for over 30 years and has grown from shaping in a converted chicken coup to an ICON who has solidified his place in surfing history as one of the most influential people, not just shapers, in the industry. The most amazing thing about Rusty is that his influence just doesn't stop. His company continues to be at the top and his involvement in the progression of the surf industry persists with no end in sight.
A-List BFF: Besides being a legend himself, the Rusty Surf Team is the BFF list from Fantasy Surfer heaven: Jamie O.Brien, Flea, Josh Kerr, Kalani Chapman, Derek Ho… the list goes on.
Red Carpet Moment: Surfing Magazine 2008 Shaper of the Year.
Evidence of Aquatic Prowess: You don't become the most famous shaper in surfing history for nothing. Rusty's work with the newest technologies such as Surftech's TL2, are breaking new ground in surfboard progression.
California Roots: Started off shaping in a chicken coup in La Jolla over 35 years ago.